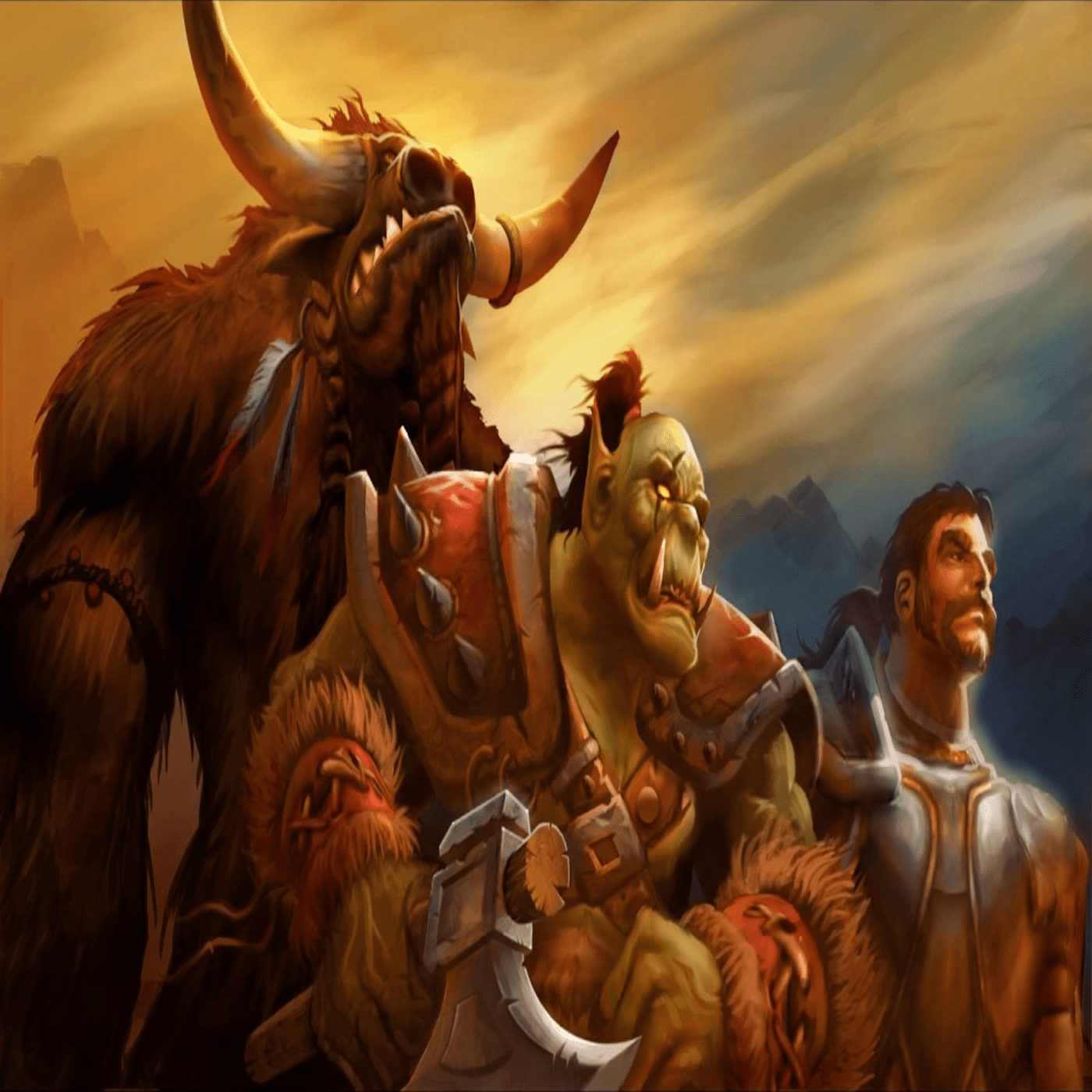 Episode #111 of the Max Level Podcast. On today's show, we've moved things around slightly as we are DYING to talk about World of Warcraft Classic. Besides our adventures in the land of Azeroth of old, the crew goes in-depth with Control and Ancestors: The Humankind Odyssey. Telltale Games is back... sort of.. and we have some opinions. Plus, hear about PewDiePie crossing 100 million subscribers on YouTube, no pre-TGS Sony Conference this year, Mario Kart Tour is coming this month, several new game announcements, and Ayo the Clown on Kickstarter.
If you're looking for excellent quality poster prints for any occasion, go to http://posterburner.com/ldg today and you'll get an additional 10% off your order. That discount applies to every type of print they offer!
Segments for today's episode include:
Werther's Original.. Because We're Getting Old
PewDiePie Crosses 100 Million Subscribers
World of Warcraft Classic Discussion (Tavern Talk)
Streamworks Alliance Charity Event Plug (Ad Break)
Control Discussion
Ancestors: The Humankind Odyssey Discussion
BGMania Preview (Ad Break)
100 Game Challenge Updates
Weekly Wrap Up (News)
PosterBurner.com/ldg (Ad Break)
MetaCritic Results
New Releases for the Week of 9/2/19
Telltale Games is Back.. Sort Of
Kickstart My Heart! (Ayo the Clown)
Bonus Stage
Final Words
Plus a whole lot more on Max Level! Please be sure to leave a like, share and subscribe on YouTube, as well as a rating and review on Apple Podcasts!
---
CONTACT US
◘ Website: http://leveldowngames.com/
◘ Discord: https://discord.gg/Vqfdeaf
◘ Twitter: https://twitter.com/OriginalLDG
◘ Instagram: https://www.instagram.com/bryan.ldg/
◘ Facebook: https://www.facebook.com/leveldowngaming
◘ LDG Twitch: https://www.twitch.tv/leveldowngames
◘ Kyle/Streamworks Alliance Twitch: https://www.twitch.tv/bruce_dedeuce
---
AFFILIATE LINKS
Please consider supporting Level Down Games and all of our content by using the following affiliate links. Thanks so much!
◘ Amazon: https://www.amazon.com/?tag=levdowgam-20
◘ Audible: https://amzn.to/2uGf6Rm
◘ Green Man Gaming: http://bit.ly/2mwcnpd
◘ Fanatical: http://bit.ly/2MGOFFF
◘ ORIGIN PC: http://www.originpc.com/?aid=5118
◘ RAZER: http://leveldowngames.com/razer
---
MUSIC CREDIT
◘ A majority of the music played throughout the Max Level Podcast is credited to and copyright by Dance With The Dead
◘ Check them out on Bandcamp, Spotify, YouTube, Soundcloud, Amazon, iTunes, and pretty much wherever you can find music
◘ This music is used with permission from the band distinctly given to Level Down Games
◘ "Combat 1" from Grandia Xtreme Copyright by Square Enix
◘ "Song of Elune" from World of Warcraft Copyright by Blizzard
◘ "Bonus Level" from Stormlord Copyright by 21st Century Entertainment
---