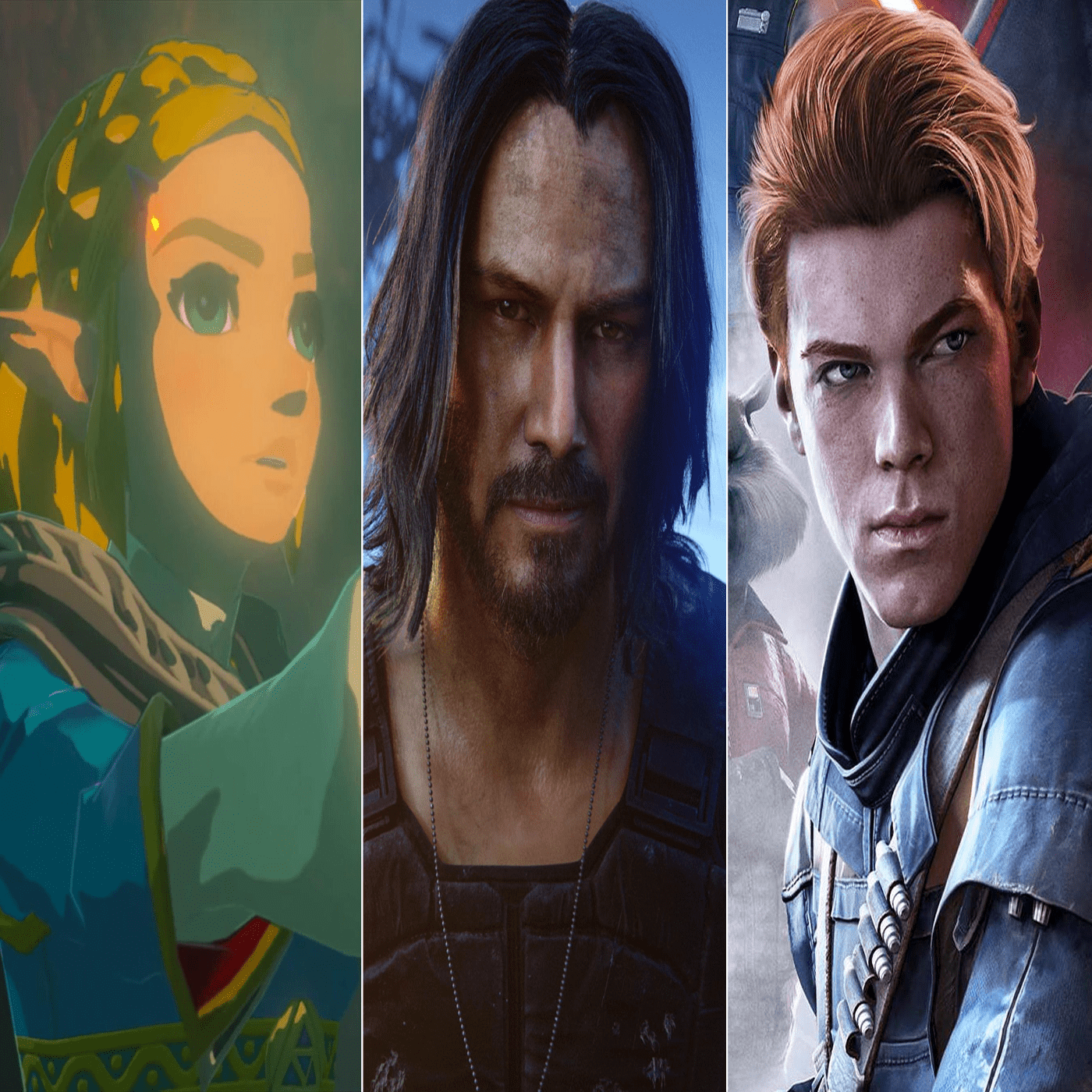 Episode #100 of the Max Level Podcast. WE DID IT! EPISODE 100 BABY! On today's show, instead of celebrating ourselves and the podcast for reaching this milestone, we instead decided to celebrate the end of E3 season with a look back at what we feel are the 20 Biggest Games of E3 2019. Apologies for the late posting and audio quality on this episode. It's very unfortunate this happened for such a monumental episode, but our raw audio file had some issues that we couldn't iron out with separate audio tracks, so we had to use the master file, thus all the background noise you're going to hear during the show. We didn't want to scrap the episode because our discussions on each game truly are worth hearing, so hopefully you'll forgive us for one week for the lack of post-production on the episode. Segments for today's episode include:
Episode 100 Baby!
Marvel's Avengers Discussion
Dragon Quest Builders 2 Discussion
The Outer Worlds Discussion
Gears 5 Discussion
Blair Witch Discussion
Cyberpunk 2077 Discussion
Luigi's Mansion 3 Discussion
Elden Ring Discussion
GhostWire Tokyo Discussion
Legend of Zelda: Breath of the Wild 2 Discussion
Gods & Monsters Discussion
Halo Infinite / Xbox Project Scarlett Discussion
Star Wars Jedi: Fallen Order Discussion
BGMania Preview
DOOM Eternal Discussion
Shenmue III Discussion
Legend of Zelda: Link's Awakening Discussion
Watch Dogs: Legion Discussion
Ori and the Will of the Wisps Discussion
Final Fantasy 7 Remake Discussion
Animal Crossing: New Horizons Discussion
Our Personal Top 3 Most Hyped From E3
Thank You For Getting Us This Far
Plus a whole lot more on Max Level! Please be sure to leave a like, share and subscribe on YouTube, as well as a rating and review on Apple Podcasts!
---
CONTACT US
◘ Website: http://leveldowngames.com/
◘ Discord: https://discord.gg/Vqfdeaf
◘ Twitter: https://twitter.com/OriginalLDG
◘ Instagram: https://www.instagram.com/bryan.ldg/
◘ Facebook: https://www.facebook.com/leveldowngaming
◘ LDG Twitch: https://www.twitch.tv/leveldowngames
◘ Kyle/Streamworks Alliance Twitch: https://www.twitch.tv/bruce_dedeuce
---
AFFILIATE LINKS
Please consider supporting Level Down Games and all of our content by using the following affiliate links. Thanks so much!
◘ Amazon: https://www.amazon.com/?tag=levdowgam-20
◘ Audible: https://amzn.to/2uGf6Rm
◘ Green Man Gaming: http://bit.ly/2mwcnpd
◘ Fanatical: http://bit.ly/2MGOFFF
◘ ORIGIN PC: http://www.originpc.com/?aid=5118
◘ RAZER: http://leveldowngames.com/razer
---
MUSIC CREDIT
◘ The music played throughout the Max Level Podcast is credited to and copyright by Dance With The Dead
◘ Check them out on Bandcamp, Spotify, YouTube, Soundcloud, Amazon, iTunes, and pretty much wherever you can find music
◘ This music is used with permission from the band distinctly given to Level Down Games
◘ "Wizzroboe Boss" from Cadence of Hyrule Copyright by Nintendo
---